17 Amazing Apps an Entrepreneur will Need in 2017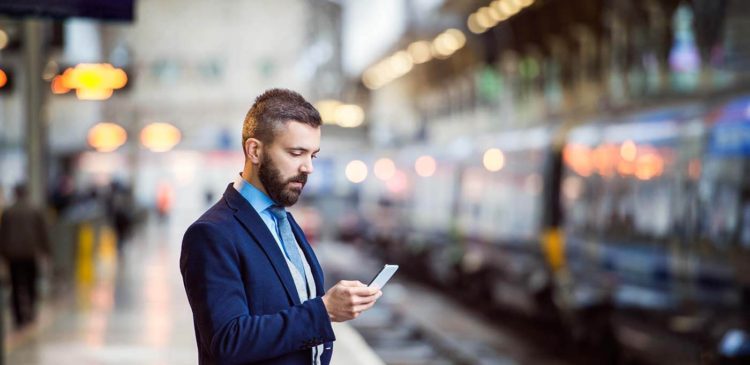 Long before you plan to hire staff to help you do more, get your hands on some of the best applications that ought to help freak out less.
If you are an entrepreneur or a startup company, there always seems to be millions of things to do and like everybody else, it becomes difficult to figure out where to start from. Sometimes you start by conducting research, increasing communication, streamlining collaboration, selling your products, and other times you choose to log in your productive time, keep a track of the accounts, or reach out your targeted customer base.
Still thinking how you can do it all? Well, there's an app for that. In fact, there are some amazing numbers of apps that an entrepreneur can use to make the most of his productive day. Well, here are the top 17 apps that you should download now.
Accompany
Also known as the virtual chief of staff, Accompany helps you prepare for all the meetings by doing the necessary research. It provides all the pertinent information that you will require to succeed in any situation. It works by connecting with Microsoft or Google email account, Facebook account, Twitter account and your mobile calendar. Further, it examines your personal data to create summaries of each contact.
Pocket
Another great application, Pocket is the save for later app that allows you to keep a track of interesting videos, useful articles and any other piece of content you want to refer in the future. So the next time you find something interesting, save it in your pocket and access it later on even without working internet connection.
Slack
Slack is a great team communication tool that gathers all the messages and makes them available at one place. So wherever you go, the information is instantly available and searchable. This cloud-based collaboration is the fastest growing B2B application which is used by approximately 4 million active users on daily basis.
Motivation Daily & Positivity
Looking for your daily dose of motivation to stay on the track? If so, the Motivation Daily & Positivity app will come to your rescue. This app comes in a streamlined and simple format that includes perfect quotes to help you remain focused. So whether you are preparing for a major project at work, aiming to achieve your fitness goal or just want some inspiration, this app will help you achieve your goals.
Buffer
A powerful social media publishing tool, Buffer makes it easy to reach your fan base by easily scheduling the content on social media platforms. It streamlines the process and increases your business reach to ensure you get the maximum potential out of the content. Share content with one click across multiple social media networks and ensure that it is posted on optimal time for maximum reach.
Salesforce1
Want to connect directly with your customers via phone? If so, choose the Salesforce1 app. It channels all the important information involving your customers into a single integrated platform, thus, giving you a complete understanding of your consumers and their behavior. So make intelligent decision anywhere and lead your business to success in real time.
Square
Square credit card processing is designed to work for any business. It allows a business to accept MasterCard, Visa, American Express and Discover for one low rate. So once you sign up, you will get a free magstripe reader or alternatively you can use your iPad for countertop sales. This app is also a useful tool to manage different areas of business.
Toggl
One of the simplest ways of tracking and logging time, Toggl helps you eliminate the need for timesheets. It allows you to track time through a browser, smartphone or a laptop so that you never lose even a minute of billable time. And if you forget to turn it on, you can always add the time later on.
Trello
Another collaboration tool, Trello organizes different projects on boards, cards, and lists to make your work life easier. At a single glance, what's being worked on, what has been done and who's working on what can be seen. This application makes project management including family chores, travel plans and important assignments easier and enjoyable.
MobileDay
MobileDay is a one-touch dialing app that gets you on conference calls on time without any hassle. With this app, there is no more searching for misplaced PINs and pass codes. This application auto-sync with your Android or iOS calendar and plugs you into calls with a single click.
Workflow
Workflow allows entrepreneurs to connect the best feature of their application in order to combine multiple steps across various apps with a single tap. With this app, you can create shortcuts, share content and manage media. This app is also alternatively known as Swiss Army Knife for it can easily complete complicated tasks.
Box
Box offers a simple and secure way to collaborate and share files with coworkers, partners, and clients. You can centralize your files, simplify workflow and keep your team motivated and on track. With Box, you can easily create, edit and review all the documents in real time from anywhere and from any device. Moreover, you can view full documents without downloading the files.
Wunderlist
Tick off your personal and professional to-do list with Wunderlist so that you can get your life in sync. This cloud-based task management app makes it easy to share lists, work collaboratively and plan different activities. This app syncs with your computer, tablet or smartphone so that you can easily access the list from anywhere.
CloudMagic
If your inbox is filled with spam emails, you need CloudMagic. This email management application is well known for its searching capabilities, user interface, and cross-platform capabilities. This app can scour all the emails to locate what you are looking for. Multiple accounts are supported and it even includes a feature known as Cards that connect services such as Pocket, Evernote, Salesforce, Microsoft OneNote, and Trello.
Wave
Wave is one of the best apps that entrepreneurs can have. It let you create and send a professional invoice, receipts or estimates with a single click. Moreover, it makes it easy to keep the business organized, up and running. It tracks income and expenses readily with bank connections and receipt scanning tools. Moreover, it includes a suite of small business software products such as invoicing and expense tracking, direct bank-data imports, journal transactions, and customizable charts of accounts.
HelloSign
One of the easiest and the simplest ways to handles contracts or other important agreements on the fly is to use HelloSign. This app lets you view and sign documents without physically visiting the office. This application also eliminates the burden to print, sign and scan the document that needs to be sent back. So with just the use of your fingertip, you can sign a PDF file and forward it to a specific party.
1Password
Do you always stick notes here and there? Well, do away with the stick notes by writing things down in 1Password. This app allows you to collect the codes and keep them safe at one place online. It keeps the important information and passwords protected behind a Master password. This app comes with plugins and extensions so that you can securely store things. Moreover, you can save different entries from web page form, in order to remember answers and other important information.