Best Digital Nomad Tools For Productivity, Marketing, Travel and Working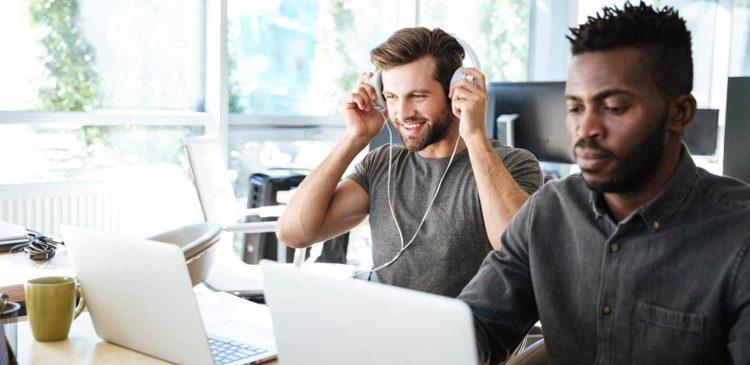 Never Feel Alone with the Best Digital Nomad Tools
It is fun to be a digital nomad, nevertheless, it is challenging too. You get the freedom to work from any part of the world while enjoying yourself amidst beautiful scenery, panoramic views, cool breeze and a lot more. However, there are some challenges that may prove to be overwhelming such as finding a reliable WiFi connection, booking cheap air tickets, and managing your cost of living at the next destination.
Thankfully there are some amazing tools and applications for digital nomads that make it easy to face challenges head on and enjoy a location independent lifestyle without feeling alone.
Here are few of the best digital nomad tools along with their best features to help you get an overview.
Nomad List – https://nomadlist.com/
Best Characteristic: Offers information on cost of living in major cities
Nomad List contains all the important information that you may be looking for your next trip. It gives information on the cost of living, things to do, internet speed, traffic safety, nightlife, internet speed and more. This site has a job board for all those who are selling services and products and are looking for a marketplace or clients.
Duolingo – https://www.duolingo.com/
Best Characteristic: Easy to remember and fun language lessons
Digital nomads always keep on traveling from one country to another, thus it becomes imperative to learn a few words and phrases used in the area they are traveling to. This is when Duolingo can help. This application let you learn new sentences or phrases in a short time span. Remembering the phrases will become a lot easier as you can easily go back to the past lessons again and again.
Meetup – http://www.meetup.com/
Best Characteristic: Let you meet up like-minded nomads
One of the best sites that let you organize events, create a community and just meet up like-minded nomads, Meetup would be the best thing that ever happened to you. If you want to learn something new at a new place, but don't have friends, sigh up to this website. Start by typing digital nomads and you will come across some fellow nomads.
Google Translator – https://translate.google.com/
Best Characteristic: Let's you translate any language, even without working internet connection
Google Translator helps you easily translate words, phrases, short sentences and more without the help of a working internet connection. With this application, you can easily overcome the language barrier. While the translation may not be 100% accurate, you get an idea of what the sentence means. You can easily download 50 languages and access them even on the go.
Remote OK – https://remoteok.io/
Best Characteristic: Looking for job opportunities, find one here
Remote OK is a job board that helps companies find employees. While most of the jobs present on the portal are technical, there are some non-technical jobs for nomads too. So if you are looking for a job while traveling the world, you know where to head to.
Nomad House – http://nomadhouse.io/
Best Characteristic: Want to live and travel with fellow nomads? This app lets you connect
Nomad House organizes trips and retreats for digital nomads who want to travel in a group and get energized in each other's company. It offers co-working space, snacks and drinks, fast internet and a lot of other things for like-minded people who are living an adventurous lifestyle.
Maptia – https://maptia.com/
Best Characteristic: Read and publish nomadic stories
It is both a blogging platform and a community for digital nomads who are eager to share their stories with the world. You can illustrate your stories with amazing photographs which make the read more interesting. This platform inspires you to explore more and share your stories with the world.
Telegram Messenger – https://telegram.org/
Best Characteristic: Easily send fully secured self-destructing messages
Working similar to Whatsapp and other messaging applications, Telegram Messenger comes with a big difference. The messages are heavily encrypted and get self-destructed after a period of time, saving you from the hassle of deleting all the messages manually. Moreover, it is completely free with no pesky ads or subscription fees.
Copass – https://copass.org/
Best Characteristic: Get an access to world's largest federation of co-working space
Are you looking for a place to work with a fast internet connection? If so, Copass will help you solve the problem. Pick up a plan that suits your requirements, find a place, check in with a single click and start working right away. Moreover, if your plan changes, you also have the option to cancel it anytime without making any extra payments.
Hotels By Day – https://www.hotelsbyday.com/en
Best Characteristic: Book a room for short period of time without paying full rent
Hotels By Day is changing the scenario by offering great accommodations to the clients even if they want to rent it for few hours. Moreover, the client is also billed for the specific time, without any extra charge. Here the customer gets the advantage o book a room at any time and stays there for any time of the day. The portal has more than 450 hotels listed in approximately 50 cities. You can book a room and pay later on your arrival.
Workfrom – https://workfrom.co/
Best Characteristic: It ranks places by the speed of WiFi
Life of a digital nomad is exciting yet lonely. It may seem lonely at times because you are unable to meet people as often as you like. It becomes difficult to find like-minded people who enjoy doing the same things. Workfrom offers a solution to digital nomads by providing information about the best working spaces, coffee shops and bars in some of the best cities across the world. Moreover, it tells you which place has the strongest WiFi connection so that you can easily complete your tasks.
Travelistly – http://www.travelistly.com/
Best Characteristic: Aggregate stories for digital nomads
For digital nomads, Travelistly is similar to Reddit for here they can easily share inspiring travel stories and exciting videos. It is a treasure for people looking forward to getting their hands on first-hand traveling experience. It also serves as a perfect platform for writers who want to enhance and advertise their story writing skills.
Every Time Zone – http://everytimezone.com/
Best Characteristic: Converts time in a visually rich zone
A time zone converter, Every Time Zone displays the time in the area where you present are accessing the website from and the time in major cities of the world. So if you are planning to schedule a meeting with a client but does not know which is the best time to conduct it, this planner will make it easy for you to know what is the time in their part of the world.
Hitlist – http://www.hitlistapp.com/
Best Characteristic: Find the cheapest airfare deals
Hitlist let you travel the world for less by giving you details about the cheapest airfare to the chosen destination around the world. The "Best of the Rest" category present in the app suggests remote and challenging places that you may not have even heard about. It encourages you to take the path less traveled and experience the world. So if you are an adventurous nomad, this should be on your must-have list.
Rome2Rio – https://www.rome2rio.com/
Best Characteristic: It offers alternative mode of transportation
Rome2Rio helps nomad travel from one point to another by providing more information rather than just giving details on the airfare. It tells you the exact time it will take to travel and the cheapest alternative mode of transportation if any. But the best thing about this application is that the map moves along and helps you know where you are presently at the given moment and the route to your destination.
Shoeboxed – https://www.shoeboxed.com/
Best Characteristic: Provides a digital evidence of the receipts
We all know that receipts are important for digital nomads, however, carry all of them can be a burden. This is when Shoeboxed comes to your rescue. This app solves the problem by creating digital evidence of the receipts. All you need to do is to take a photo of the receipt and store it in the application. Shoeboxed can also be used to prepare expense report or track mileage.
Private Internet Access – https://www.privateinternetaccess.com/
Best Characteristic: Encrypts connection and protects a person's privacy
One of the biggest risk while using a shared connection is that your security and privacy is compromised. However, by using private internet access, you don't need to worry about it. Private internet access is a virtual private network that encrypts data thus protecting it from hackers and spammers even when working on public WiFi. In addition, it hides your IP address to keep IP addresses and websites from discovering your locations. So now you can easily browse websites that are banned in some countries.
Dropbox – https://www.dropbox.com/
Best Characteristic: Easy file sharing and extra storage space
A cloud storage services, Dropbox lets you store and access file anywhere anytime and from any device without the fear of losing them. This application allows sharing of files conveniently with other people thus saving your time to upload or download a file. You can just send a link to the other person and he can easily view the file from anywhere in the world.
Earth Class Mail – https://www.earthclassmail.com/
Best Characteristic: Easily deposit checks into your account and forward packages
When you are on the move, Earth Class Mail gives you a physical address. This service provides business solutions from managing your email to forwarding all the checks into the account irrespective of your location. It turns your physical documents into digital ones and stores them in a highly secured storage. The documents can easily be accessed at any time of the day and from any corner of the world.
Google Hangouts – https://hangouts.google.com/
Best Characteristic: Enjoy free video conferencing
Do you know Google Hangout gives you the freedom to indulge in video conference call for free? You can call up to 10 people at a time for free. You can even start a hangout with other smartphone users by typing the phone number you are currently using. Moreover, you can even associate a large number of phone numbers with this application.
XE Currency – http://www.xe.com/apps/
Best Characteristic: Convert your currency while staying at anywhere in the world
While on the go, converting currency can be a headache, especially if you are slow with calculations. However, XE Currency saves you from a headache by providing a live exchange rate. The app also stores the latest rate on the phone so that it can be accessed with a working internet connection. XE Currency also acts as a calculator where you can easily calculate the price on your mobile phone, laptop and tablet. This application works on all type of operating systems.
Nomad Forum – https://nomadforum.io/
Best Characteristic: Connects you with digital nomads in different parts of the world
Nomad Forum is similar to the social networking website Facebook for digital nomads. This forum lets you connect with like-minded people from all over the world and get support, collaborate on different projects and get encouraged. You can even make new friends and grow your network of friends. While using this forum, you will be surprised to get practical knowledge from fellow nomads when you need it the most.
Teleport – https://teleport.org/
Best Characteristic: Compare cities based on salaries, cost of living and quality of life
Teleport makes it easy to decide where you want to go next by comparing different cities around the world. You get to know which city offers the best opportunity related to your experience, skills, and preferences. It also makes it clear to know more about what the city has to offer – does it have mountains nearby? Does the city offer clear water? And similar other questions. These are few of the things that Teleport make clear so that you know what to look forward to.
Pocket – https://getpocket.com/
Best Characteristic: Collect and store article to read them later on
A content aggregation tool, Pocket helps you store all the articles and videos that you want to read or view later on during the day or week. You can easily save the content and videos directly from anywhere around the web including websites such as Twitter, Pulse, Flipboard, and Zite.
Toggl – https://toggl.com/
Best Characteristic: Accurately track your time
Do you find it hard to calculate billable time or want to improve your time management skills? Well, this is where Toggl can help. It makes it easy to keep a track of time so that you don't waste even a single minute of your productive time. It also provides pretty visual reports of the team progress along with the billable time that can easily be shared with the clients or the team.
Evernote – https://www.evernote.com
Best Characteristic: Store all your ideas in the cloud and access it wherever and whenever you want
The application "Evernote" makes it easy to store all your ideas, pictures and sketches in the cloud so that they can be accessed later on. Writing notes and storing it in the cloud makes it easy to collaborate and accessible from a different device at any point of time.
Sky Scanner – https://www.skyscanner.com/
Best Characteristic: Find cheapest airfares by comparing millions of flights
Want to get your hands on the cheapest flight airfare? Well, Sky Scanner gets you the cheapest airfare rates that you can get from the part of the world you are presently in. this application also offers a lot more. It compares car rental services, hotels, and holiday deals as well.
Nomad TV – https://nomadlist.com/tv
Best Characteristic: Get streaming thousands of travel videos made by digital nomads themselves
A product of Nomad List, Nomad TV comes with thousands of free video of some of the best destinations across the world as seen through the eyes of digital nomads themselves. You get a chance to view an honest review of every place that will make it easy to plan the trip. It also gives you an idea of what to expect from your next travel destination.
Mind My House – https://www.mindmyhouse.com/
Best Characteristic: Online tool connecting nomads with homeowners
A home sitting machine service, Mind My House brings together homeowners and home sitters. If you are looking for a cheap place to stay during your next trip, you can easily register with this website. Homeowners who are looking for home sitters will browse profiles and choose a suitable home sitter. Nomads can also apply and if both the party agree they can make a deal. While homeowners can join for free, home sitters need to pay an annual membership fee.
Momentum Dash – https://momentumdash.com/
Best Characteristic: Prioritize tasks based on your to-do list
Momentum Dash is your online to-do list organizer but with a twist. It picks up the top task from the list and let your focus on it until finished. It also comes with a timer, to let you know how much time you are spending on a particular task. Momentum Dash can easily be integrated with Wunderlist, Google tasks, Todoist and Trello.
Coffitivity – https://coffitivity.com/
Best Characteristic: Get your hands on a vast library of ambient sounds
Do you feel being alone is affecting your productivity? If so, fret not as Coffitivity is here to help you. According to researchers, it has been proved that ambient sounds contribute to cognitive creativity. This app provides a vast library of ambient sound varying from coffee shops to the energizing sounds of Paris, the city of lights.
Trover – http://www.trover.com/
Best Characteristic: Look at places through the eyes of digital nomads
Trover is similar to the Instagram account of a digital nomad as it allows a nomad to share pictures of travel and their journey with the world. Fellow digital nomads can discover different places without even visiting them. You also get a chance to access content by fellow nomads who experience the culture firsthand.
Schedugram – https://schedugr.am/
Best Characteristic: Manage and schedule your Instagram posts
At first glance, Schedugram looks like a photo and video editing tool but don't get fooled by its appearance. This application converts photos and videos you need to upload on the Instagram to the right size. The Queue feature help you save time by making it easy to schedule the Instagram posts anytime you want it to go live on your account.
Trail Wallet – http://voyagetravelapps.com/trail-wallet/
Best Characteristic: Tracks expenses and makes it easy to create budget
Trail Wallet makes it easy for digital nomads to organize their daily expenses and set out a budget. The comprehensive summary screen gives you an overview of the budget while the interactive bar helps you get information on the amount of money spent during the last five days. Moreover, it also adds the amount in local currency thus saving you the hassle to convert back and forth.
TripIt – https://www.tripit.com/
Best Characteristic: Easily store all your information at one place
Want a travel organizer to keep all the information safe at one place? If so, TripIt is the answer. It keeps all your airfare, travel document and hotel bookings in one place. To begin with, you need to send TripIt a confirmation mail from any hotel booking, airfare, restaurant reservation and car rentals. It will create an itinerary so that you don't miss on anything.
World Time Buddy – https://www.worldtimebuddy.com/
Best Characteristic: Schedule meetings even when in different time zone
It often becomes difficult for a digital nomad to keep a track of time in different time zone. Therefore the next time you want to schedule meetings with your clients, there's no need to get confused between time zone. World Time Buddy solve the problem to schedule meetings in a different time zone by letting you know what time is it in a different part of the world.
Docady – http://www.docady.com/
Best Characteristic: Transform all your documents in digital life
Docady eliminates the need to carry thousands of important documents with you every time you choose to travel. All you need to do is to scan the documents using your phone and further the app will make categorize them so that they can easily be used later on. It comes with highest security standards so that you travel without worrying about the privacy of your documents.
Google Drive – https://www.google.com/drive/
Best Characteristic: Search the smart way, not the hard way
Google Drive is a cloud storage that offers you the convenience to access files and important documents even on the go. You can easily save videos, documents, files and a lot more on Google Drive and used it wherever you like. This is a blessing for a digital nomad who needs to access videos and files even on the go.
Wunderlist – https://www.wunderlist.com/
Best Characteristic: A simple to-do list and organizer
Wunderlist is a cloud based task management program which offers digital nomad a simple way to get stuff done. Whether you are planning a holiday, your next official trip or want to share a shopping list with your partner, this will help you get things done in an easy manner. The users can manage their tasks from smartphones or iPads.
RescueTime – https://www.rescuetime.com/
Best Characteristic: Stay productive by managing your time
A free time tracking or productivity application, RescueTime gives you a breakdown of how you spend your time along with offering tools that help increase productivity. Being a digital nomad, it is easy to get distracted, but this application offers accurate time tracking, report voice call time, set alerts and do a lot more.
Slack – https://slack.com/
Best Characteristic: A real-time messaging application
Slack is a real-time messaging application that brings together all communication in one place. It is a cloud-based set of team collaboration tools and services that bring team communication and collaborate it into one place. So whether you need to stay in touch with your team or need to give them regular updates, this is one of the best communication tools.
F.lux – https://justgetflux.com/
Best Characteristic: Warms up your screen display to match indoor settings
If it is your routine to work on the computer late till night, then F.lux would be your best friend. This is cross-platform that adjusts the display's temperature according to the time of the day and location. This is a really handy tool for nomads who need to look into the screen for long hours at a stretch. This is a software that makes your life better.
Wetransfer – https://wetransfer.com/
Best Characteristic: Send your files around in a hassle free manner
Want to share files as big as 2 GB? If so, Wetransfer is the solution as it let you transfer files for free. All you need to do is to select the photo and use the share button, add in the email of people you want to share the photos with and upload up to 10 GB data. Isn't this the best way to lead a digital nomad life?
Conclusion
The above stated digital nomad tools will make it easy for you to streamline your tasks and stay organized while remaining in any corner of the world. Sometimes you may feel overwhelmed but getting your hands on the right tools and applications that fit your interest and personality will make life easier.